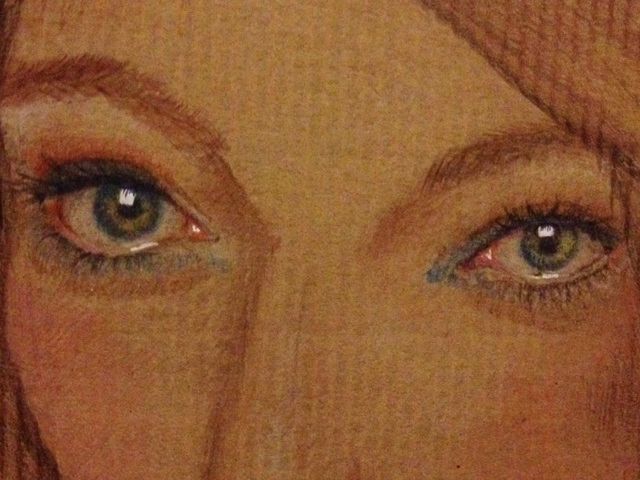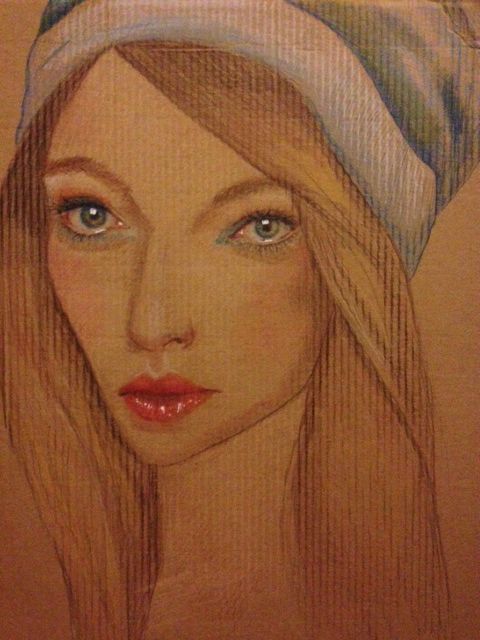 Corrugated cardboard, pencil crayons and Sharpie poster-paint pen.
Call me weird, but I love drawing on brown card/paper. Everytime I buy something from Amazon, I save (/hoard) the packaging purely for this purpose. I think brown card is really good for skin tones in particular. But maybe I'll refrain from using corrugated cardboard next time, because I've actually punctured a tiny hole in the drawing. See if you can spot it! I have a brown paper sketchbook so I'll probably use that next time.

As much as I love using bright watercolours, it was nice to take a break from them and try something new and slightly more muted. I really like how the eyes have turned out in this. To add a sheen of moisture I've just added a tiny bit of Sharpie poster-paint pen on each iris. It's made so much difference.

I've ordered some new pencil crayons, so hopefully I'll be doing more like this in the future. The reference I used was an Asos model. I really hope you like this one, even though it's a bit different from my regular stuff.