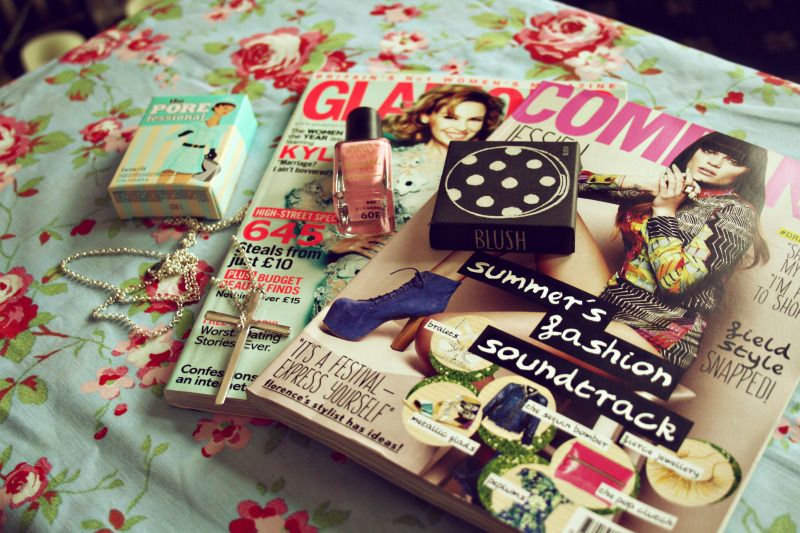 Left to right:
Benefit Porefessional courtesy of Glamour Magazine, Large Cross necklace from
Sitting Pretty
, Glamour Magazine,
Barry M
nail varnish in 'Strawberry Ice-cream' (309),
Topshop
blush in 'Flush' and Company Magazine.
Yay for exams being over! I can finally put some time aside to blog and sketch without feeling guilty. Woohoo. I thought I'd kick off the week by posting some recent purchases because I love experimenting with Photoshop curves at the moment.