This illustration was made for the beautiful Becky at
Milkbubbletea
. Her blog is so pretty, she takes the loveliest pictures! It took me ages to get round to making this but I'm glad I finally did it. I really like how it's turned out, it almost reminds me of Alice in Wonderland!
I also found this the other day. It must have been from about 2 years ago? I think I was going through an Audrey Kawasaki phase. She's amazing!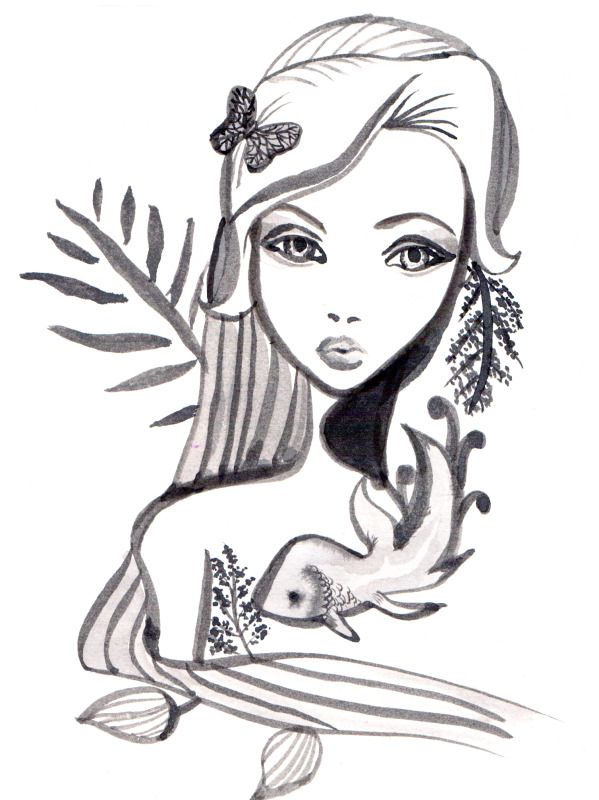 Note to self: Must post Paris photos!