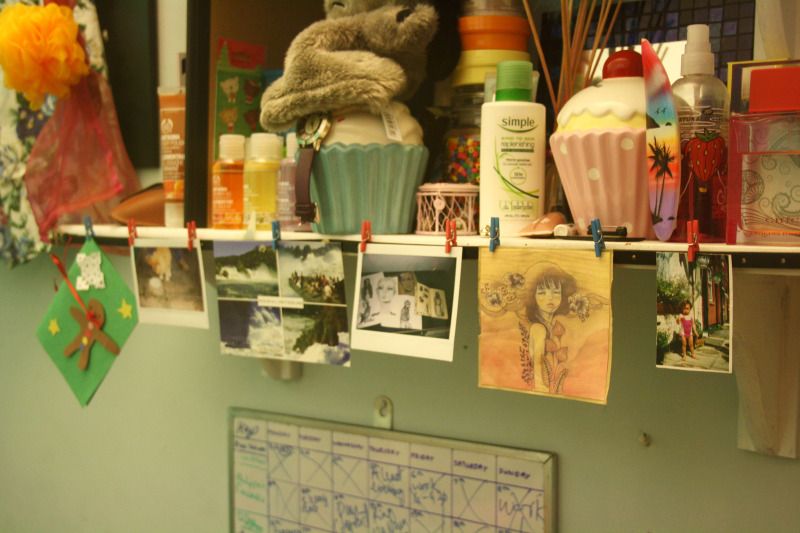 Here is another little way of decorating your bedroom. I have quite a small bedroom, so I love finding ways to make it more interesting. All I did was pin a thin belt (that I don't use much) to the edge of my shelf; it took about a minute. But you can use anything like string, ribbon, or chains etc. I then began to peg on a few Instax photos and other little pictures that were scattered on my desk.
Good things:
- You can buy 200 mini-pegs on Amazon for about £3/$4.70.
- Good for rooms of all sizes.
- It's really quick and easy to do.
- You can easily change the photos around when you get bored.
- You can display little keep-sake things that you'd usually forget about.
Again, I'm really sorry about not posting. I've realised that I either post about 6 times in one day or not post at all. But now that exams are over I have no excuse!