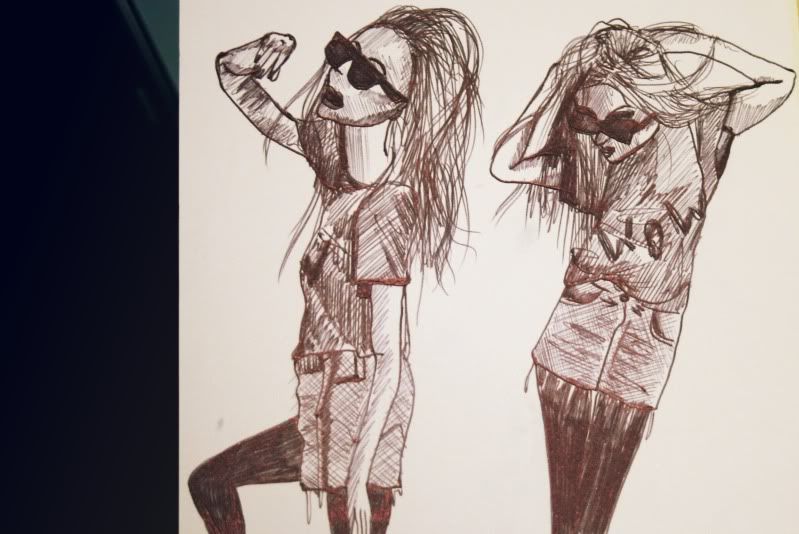 Just before I went I wanted to make at least one blog post seen as though I've been neglecting it a bit. This was just a drawing from a photo on weheartit. Weheartit and tumblr are very inspiring places!
I've also changed the layout (again). I was going for an old sketchbook look, the writing is a bit more blurred than expected but other than that I'm happy with it.
I hope everyone's having a wonderful summer.