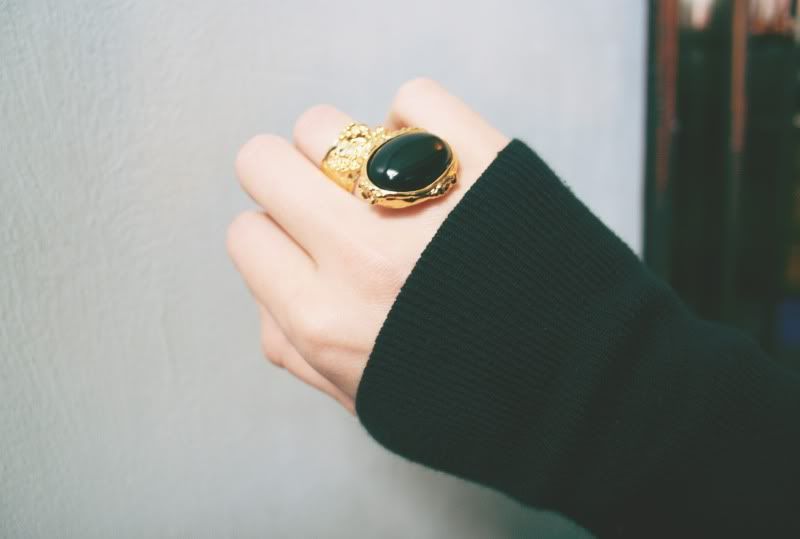 Yay I love waiting for the postman. The other day I ordered this ring and it came 3 days later, it made me very happy. And what made me happier was the fact it was only £15 from Ebay. It is quite a lot for just a ring, but it's a lot less to pay £120. One day it shall be replaced with the real thing, but until then this will do nicely.
I decided to buy black because as you saw from my last post, all my rings are turquoise. And I didn't like the look of the thick, black, cracked lines. Also, it will match with pretty much anything.
I found only two sellers on ebay that sold these types of ring, one sold them for £25 and this one (that was more difficult to find) sold them for £15. So I'll leave a link for you lot.
From:
here :)