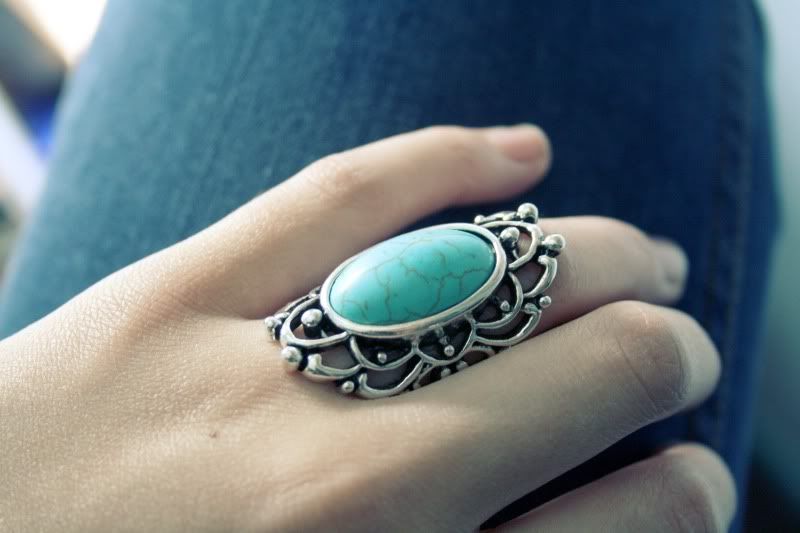 So after a year of waking up to the same old notice board I finally got round to changing it. If there's one thing I've learnt this year it's that I can't do work without the room being tidy, so doing this counted as cleaning. Sort of. In the process of doing so I came up with a little idea... ring pots! Before I show you what I did, these are the jewellery piece I bought the other day. I'm so glad that high street stores are finally embracing the whole 'turquoise-jewellery' look.
This was from Primark for £2.50. I'm pretty sure I've seen it all over the internet, so the price isn't that bad!
Another beautiful little piece from H&M, they never disappoint when it comes to jewellery. A few weeks ago I saw them doing rings like this in brown but it seems they've expanded their range to brighter colours now - which is great.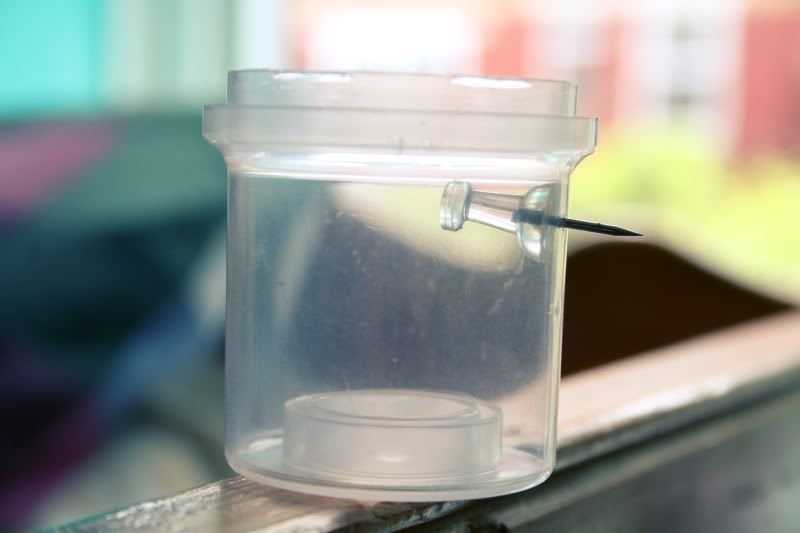 So I found some clear plastic lids and I pierced a notice-board pin through them, then pinned them onto my noticeboard. I thought it was a good idea because I only have a few rings and I tend to lose them easily. If I put them in these little lids I know exactly where they are and they look pretty displayed. If you want to do this there's nothing to it, you could put tissue paper in the bottom of the lid, a nice wrapping paper behind the ring or even try different sizes. For mine I just went to the bathroom and got the lids of this colgate toothpaste we have. Try it!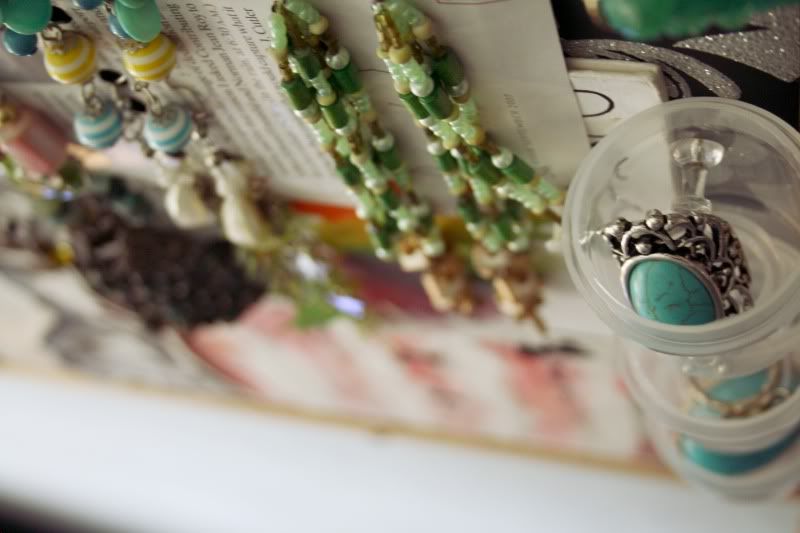 Off topic, but I'm really loving these at the moment!