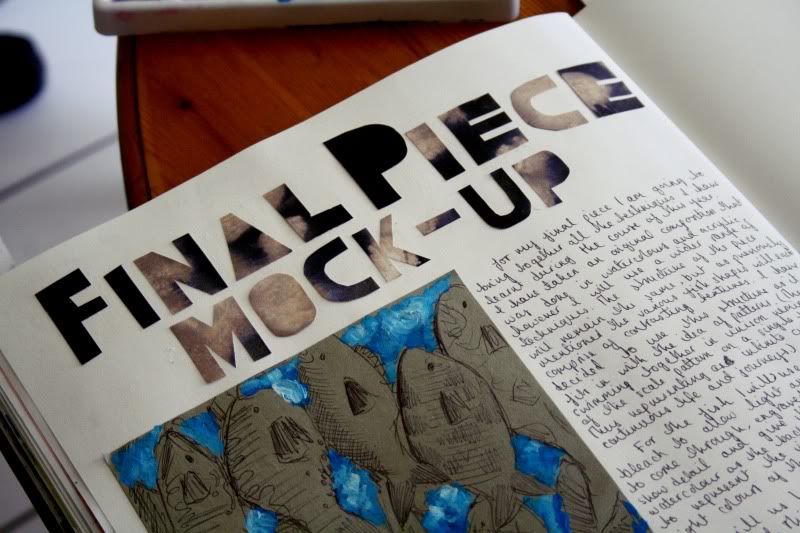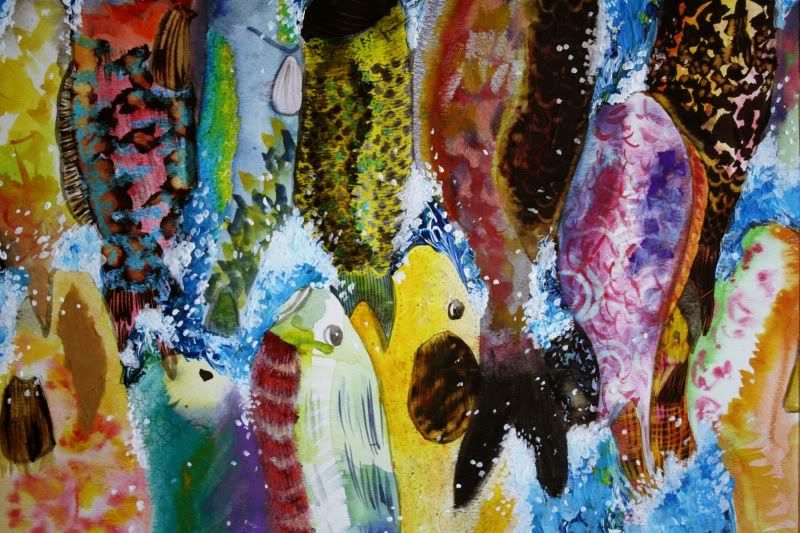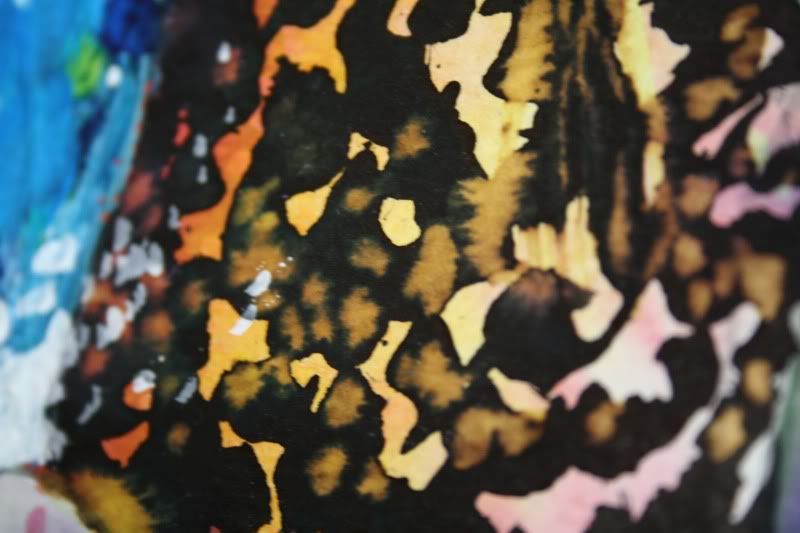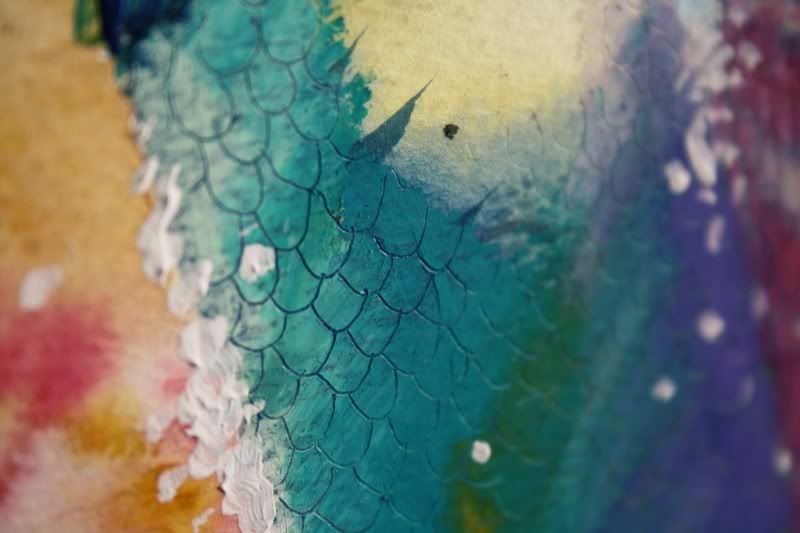 Seriously people, ink and bleach is the future! For the lettering on the first photo I had a spare bit of paper that I'd used ink and bleach on and it's created this cloudy-night-sky effect - and I don't think that it even took long to do. So if you need to label up your pages for an art project I suggest this technique as it's quick.
The first page is of a mock up of my final piece, but it technically isn't a mock up since I did the final piece before it. But oh well, you have to please the examiners. This final piece wasn't even my idea, it was my art teacher's. I did another one originally but he basically said I needed to do his idea. You'd think in A2 art you'd be free to explore your own ideas. I'll be glad to get this project over with. I want to draw/paint fashion, not fish.
Last two photos: watercolour, ink and then bleach. Engraved oil pastel.
Recently I've had an influx of followers, so thank you very much for that! Right now I have a problem on my dashboard, whenever I click followers it doesn't show me who's actually following, so if you like, drop me a comment and I'll be sure to check your blog out.